Wherever there is sufficient demand to move between two points of differing elevation, there are stairs. In some hilly neighborhoods of California — if you know where to look — you'll find public, outdoor staircases.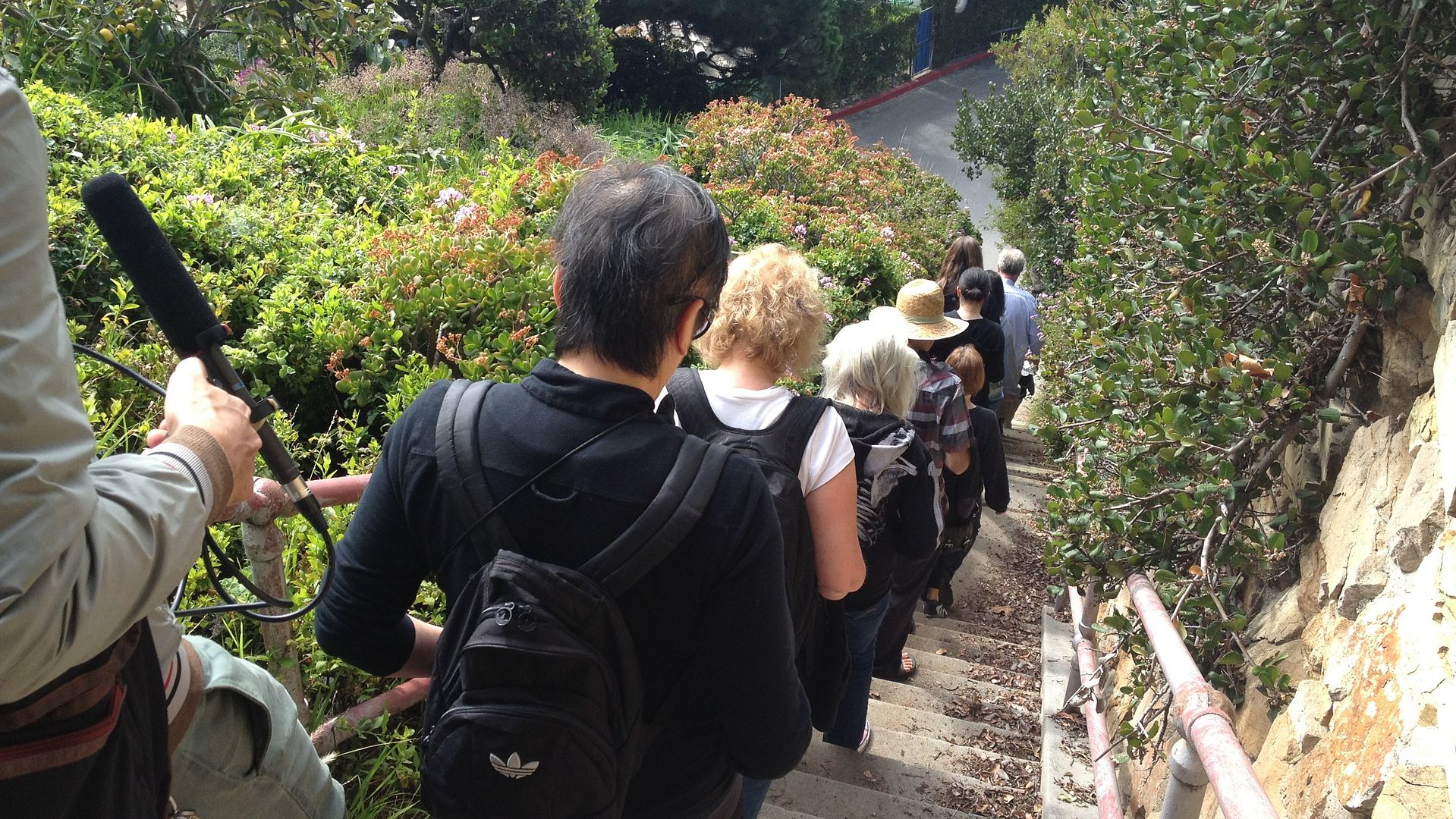 The large number of often hidden, public staircases is part of what makes California so great. San Francisco's tourist-crushing Filbert Steps to Coit Tower are not to be handled lightly. The Monument Way staircase just off the corner of 17th and Clayton leads the intrepid walker to what used to be Sutro's Triumph of Light and Liberty statute. There's just something about a secret staircase that beckons you to go out of your way to use it.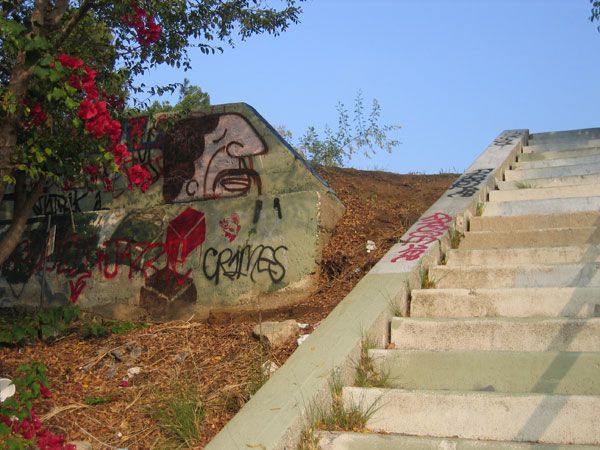 Charles Fleming is one of the world experts of coastal California's public stairs. Charles has documented and mapped walking routes through nearly every useable public staircase in San Francisco's East Bay, as well as in Los Angeles (where he lives). He published his findings in two walking guides, appropriately titled Secret Stairs.
Producer Sam Greenspan met with Charles in the Pacific Palisades, where people from all over Los Angeles had gathered to attend one of Charles' monthly stair walks.
Charles's fascination with public stairs began with a basic need to walk. "I was trying to walk my way out of a surgery," he says. "I had had two hip replacements and two spinal surgeries in the space of about 6 years, and I was up for a third spinal surgery. I simply couldn't face it…so I told the surgeon I'm not coming, because I had found that a little bit of walking relieved the pain I was in."
Charles started walking flat streets, then moved to hilly streets, and eventually graduated to the stairs. He looked for a city inventory of all the staircases, but couldn't find one. So he started making his own.
The staircases are generally either from the 1920s boom years or from the Works Progress Administration in the 1940s. They were built because developers in hilly areas needed to find a way for prospective home buyers to get down from their houses to a school, church, or streetcar line. But the Depression, and then World War II, halted most staircase construction.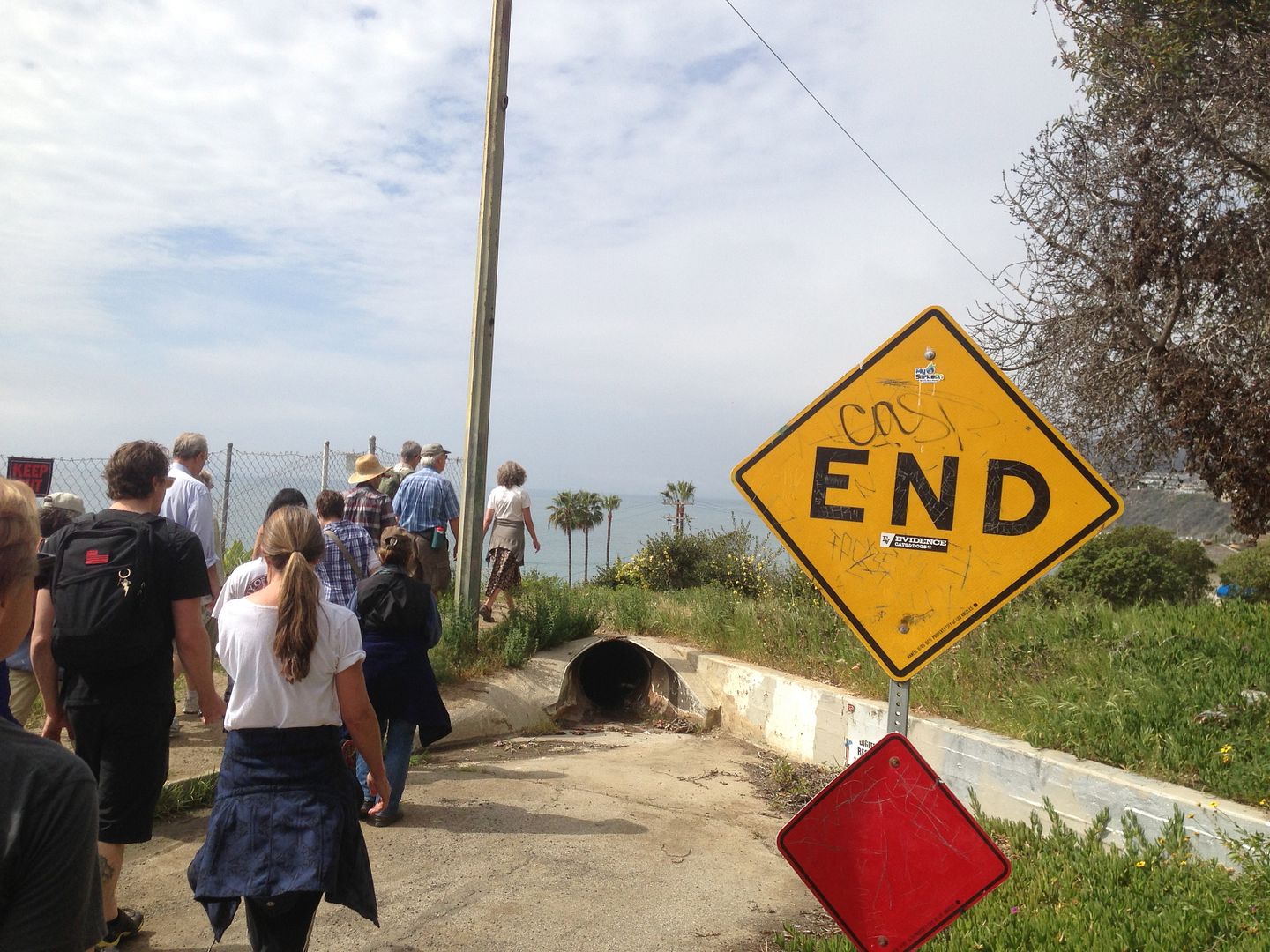 And there's something about exploring the public stairs that feels like trespassing.
Notes: