Like many cities in Central Europe, Warsaw is made up largely of grey, ugly, communist block-style architecture. Except for one part, the Old Town.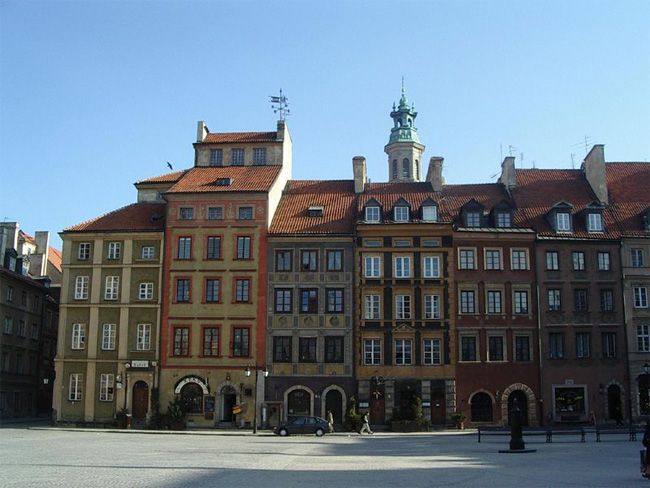 Walking through the historic district, it's just like any other quaint European city. There are tourist shops, horse-drawn carriage rides, church spires. The buildings are beautiful—but they are not original.
During World War II, German forces razed more than 80% of Warsaw. After Soviet troops took over, much of the city was rebuilt in the communist-style: fast, cheap, and big. They built apartment blocks, wide avenues, and heavy grey buildings. It was communist ideology in architectural form.
But when it came to the historic district of Warsaw — the Old Town and a long connecting section called the Royal Route — they decided not just to rebuild, but to restore. Builders would use the same stones and use special kilns to make special bricks to preserve its authenticity. After six years of reconstruction, the new Old Town was opened. Poles were ecstatic to have it back. Even in the West, it was seen as a triumph of the human spirit.
But here's the thing: Warsaw's historic Old Town is not a replica of the original. It's a re-imagining. A historic city that never really was.
Look closely.

Not long after the Old Town was rebuilt, people started to notice that it was a little bit off. People wandered around and felt this uncanny disjuncture between the city that they remembered and the city in which they now found themselves.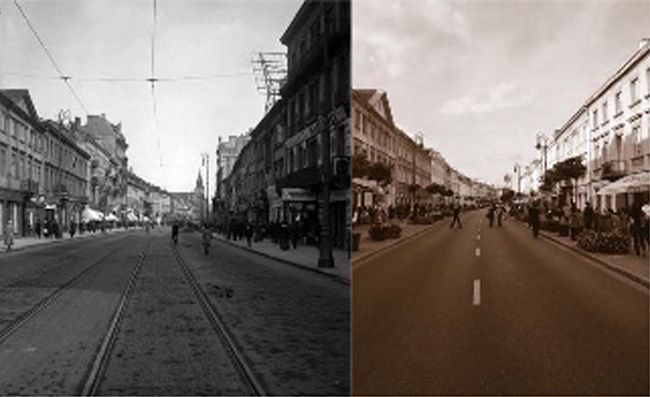 Despite the push for authenticity, it turned out that the major inspiration for the rebuilding of the city were the paintings of an 18th Century Italian artist named Bernardo Bellotto. Bellotto was a "vedutista," one who specialized in the Venetian style of painting in which cityscapes are depicted realistically, with their details and documented precisely.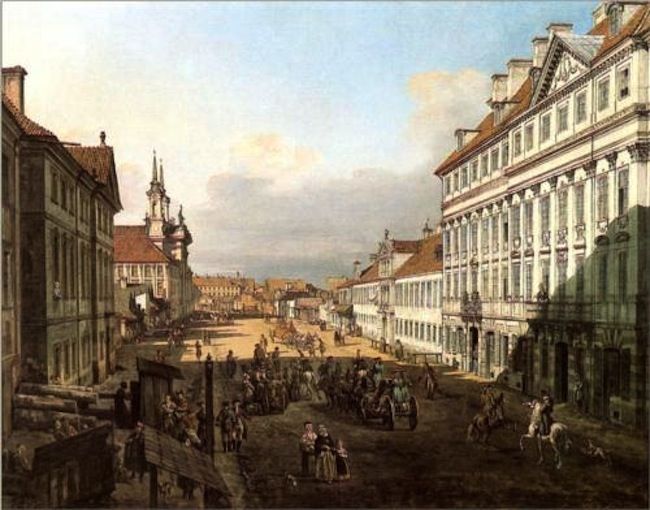 But Bellotto had a tendency to make "improvements" on the cities he painted, relying as much on his artistic license as what he actually observed. The paintings from the 18th Century were never meant to match reality — they were supposed to be better than reality.

For the Soviets, this reconfiguration of the Old Town served two purposes. First, they wanted to send the message that the Old Town — and Warsaw as a whole — would be better than it was before the war. Second, they didn't want Poles to long for this lost part of the city. By recreating Old Town, the past could stop being such a distraction, and they could get to work on a drastic overhaul of the country.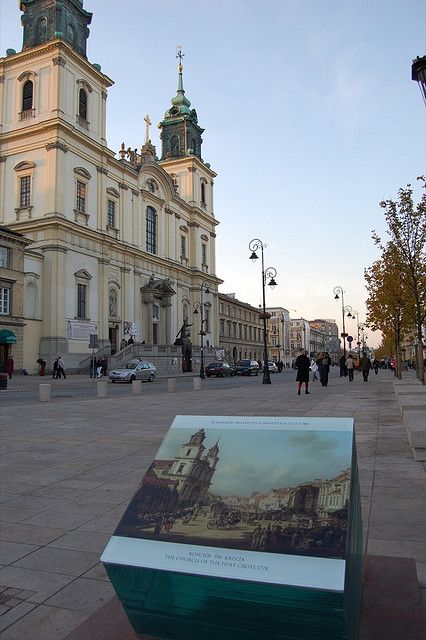 Today, placards with Bellotto's paintings stand beside buildings, inviting passers-by to marvel at their likeness.
Our story this week was reported by Amy Drozdowska and Dave McGuire, who spoke with Warsaw-born anthropologist Michał Murawski about Warsaw's complicated history.
NOTE:
This week's episode is sponsored in part by Sidewalk Radio with Gene Kansas, which covers the art, architecture, design, and urban planning of Atlanta, GA, and beyond.