When Eric Molinsky lived in Los Angeles, he kept hearing this story about a bygone transportation system called the Red Car. The Red Car, he was told, had been this amazing network of streetcars that connected the city—until a car company bought it, dismantled it, and forced a dependency on freeways.
If this sounds familiar, it might be because it was the evil scheme revealed at the end of Robert Zemeckis's 1988 movie, "Who Framed Roger Rabbit."
But like most legends, the one that Eric heard about the Red Car is not entirely accurate. It's true that Los Angeles did have an extensive mass transit system called the Red Car, which at one time ran on 1,100 miles of track — about 25 percent more track mileage than New York City has today, a century later.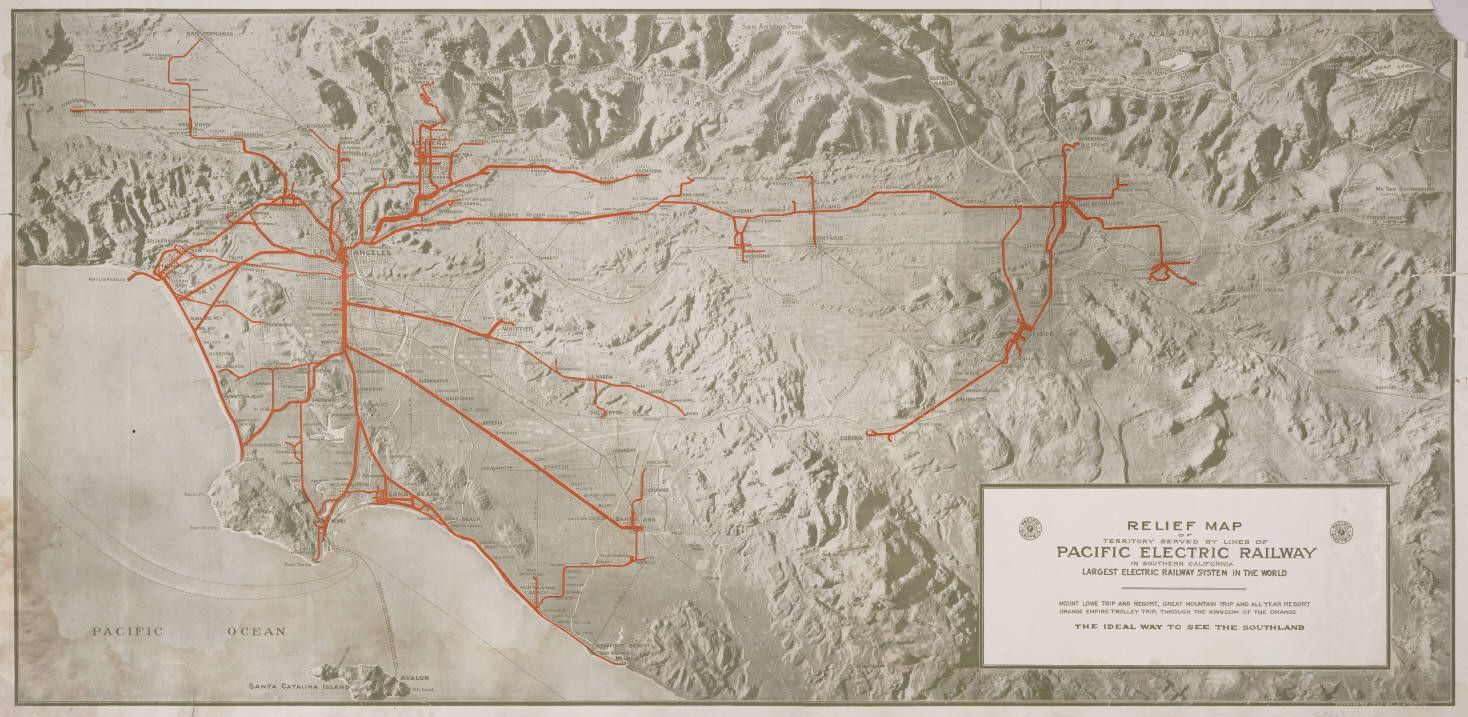 But the Red Car wasn't the victim of a conspiracy. The Red Car was the conspiracy.
Our reporter Eric Molinsky spoke with historian Bill Friedricks, who says that to understand the Red Car, you first need to know about Henry Huntington, one of the major power brokers of Los Angeles. If you've ever heard of Huntington Beach, Huntington Park, or the Huntington Library, this is that Huntington.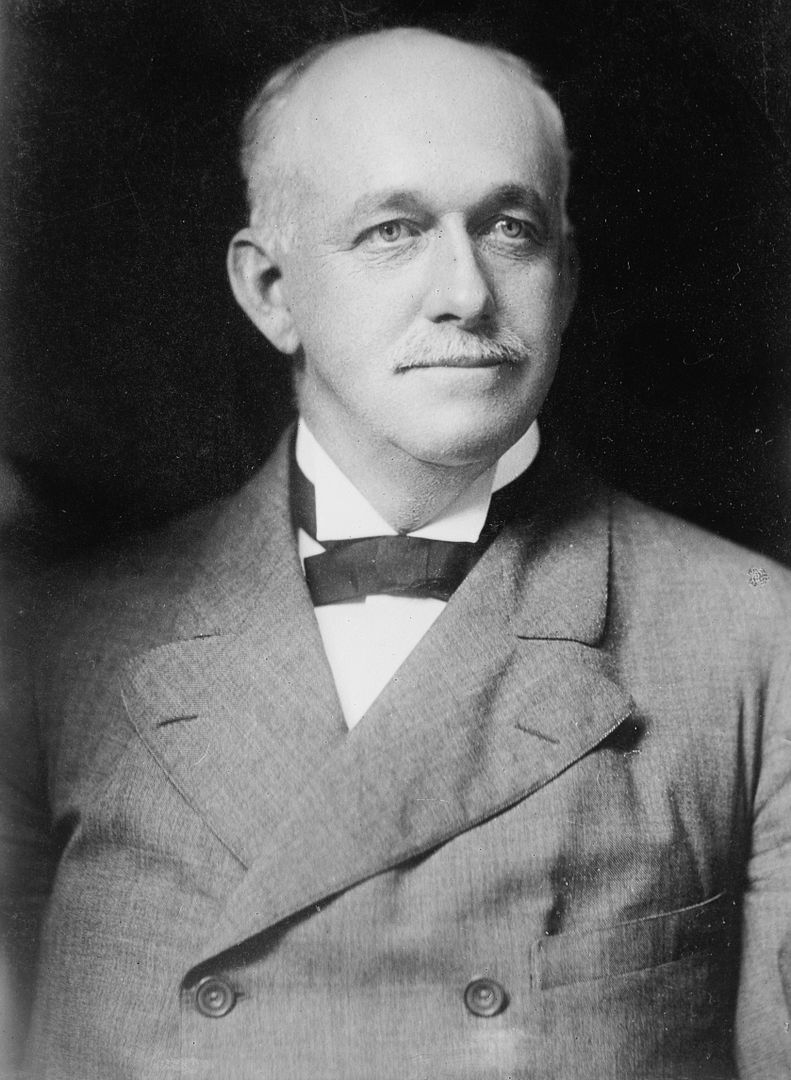 Henry Huntington was the nephew of railroad magnate Collis Huntington, who mentored Henry and taught him the family business. When Collis Huntington died in 1900, Henry expected that he would inherit his uncle's company, Southern Pacific. But Southern Pacific's board didn't want another Huntington in charge. They forced him out but gave him a $15 million payout (about $400 million today).
Henry Huntington took his money and headed for Los Angeles. He purchased the biggest transportation system in the city, the Los Angeles Railway (LARy), and then incorporated it into a new company called Pacific Electric. Huntington also started building hundreds of subdivisions on the periphery of Los Angeles and used Pacific Electric trains—bright red trolleys—to connect the subdivisions to downtown Los Angeles.
Over time, though, Huntington had built so many subdivisions that his Red Car couldn't do a good enough job connecting the city's disparate areas. The Red Car was never designed to be a comprehensive system like the New York City Subway; rather, it existed primarily to get people in and out of Huntington's subdivisions. Angelenos who could afford cars found it was easier to get around by driving. The Red Car fell into disrepair, and was mocked as a "slum on wheels."
Eventually, Southern Pacific (the company Huntington thought he would inherit from his uncle Hollis) bought Pacific Electric, and in 1926 they offered Los Angles a massive plan to use public dollars to build subways and elevated trains around downtown L.A. But California voters didn't trust Southern Pacific, which had meddled in California politics for so long that people called it "The Octopus." The people voted against the plan.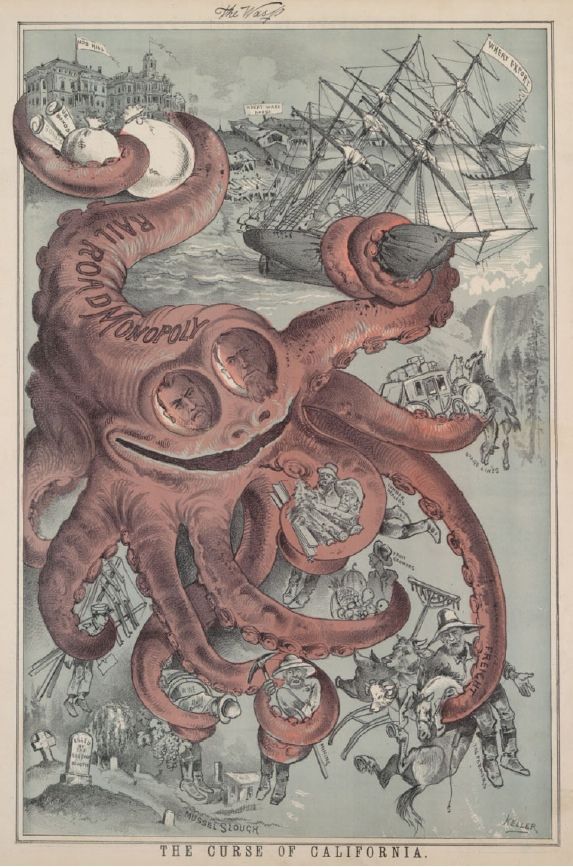 Red Car routes were decommissioned, and bus routes and freeways would eventually replace the Red Car entirely. The last Red Car ran in 1961.
If you look carefully, you can still spot evidence of the old Pacific Electric Railroad company, especially around Santa Monica.
To find out more about the Red Car, check out Bill Friedrick's book, Henry E. Huntington and the Creation of Southern California (which you can read, in entirety, for free!).
Or, you can just go play L.A. Noire.
No longer an Angeleno, Eric Molinsky is now based in Brooklyn, where he makes radio and draws people on the subway.