What's the difference between what the public sees and what an architect sees when they look at a building?
The hotel on the very prominent corner of Touhy and Kilbourn Avenues in Lincolnwood, Illinois used to be the town's most famous building. The first Hyatt hotel in all of Chicagoland – premier accommodations, top-notch restaurant. It was swank! Roberta Flack stayed there. Barry Manilow stayed there. Perry Como. Michael Jordon stayed there on his first night in Chicago. Every thirteen year old in the area had their bar mitzvah there.
Then, slowly, over time, it became Lincolnwood's most infamous building. Changed hands, got seedy, and run down. It was the home of the Midwest Fetish Fair and Marketplace convention. There were drug-fueled sex parties attended by shady Chicago politicians later convicted of things like extortion. And of course, there was the convicted mobster Alan Dorfman, who was gunned down in the parking lot. It's now dilapidated and empty.
But even if you know nothing about the history, everyone in the area knows this hotel.
Because it's purple. Really, really purple.
Gwen Macsai grew up nearby and she always thought it was really, really ugly. Lots of people did. To be fair, lots of people didn't. But everyone has an opinion about it.
But Gwen Macsai, host of Re:sound from the Third Coast International Audio Festival, has a secret about the Purple Hotel.
Gwen talks to the original architect of the Purple Hotel, plus WBEZ architecture critic Lee Bey, developer Jack Weiss, and the new architect, Jackie Koo, who's looking to bring the Purple Hotel back to its former glory.
Photos of the hotel in its glory days: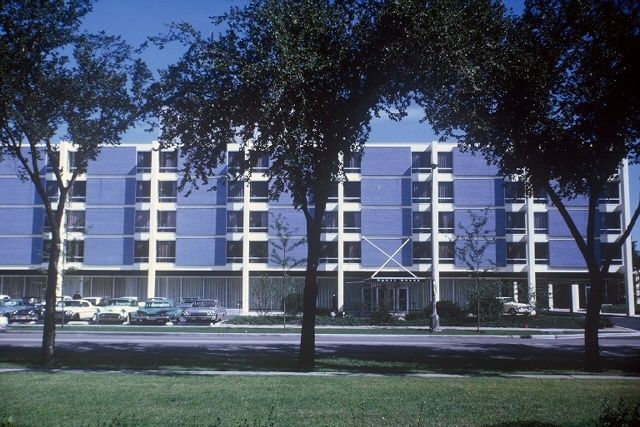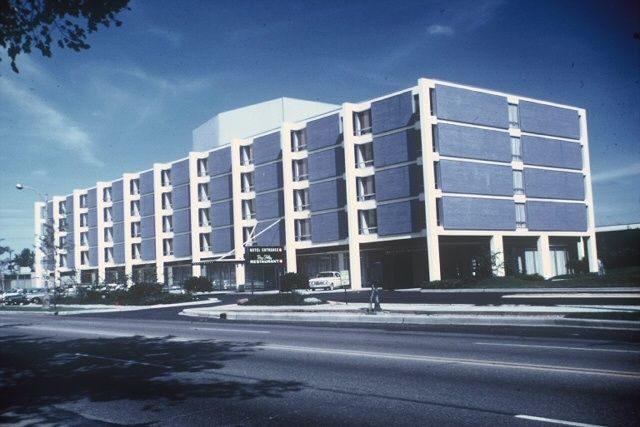 Photos of the hotel during its less glorious days in 2011: